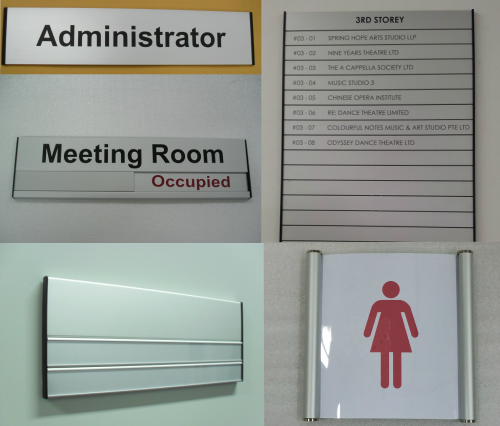 Grelsons International is the leading stockist trading company that supplies modular aluminum sign system materials to the sign making industry.
We are proud to be the distributor for Alusign and Spandex brand, two high quality brands for modular aluminium sign systems.  We offer the most comprehensive range of aluminum sign systems, best suited for making all types of interior and office signages.
We supply in aluminum bar length form or in component pieces of cut-to-size aluminium signages.  Our products are used in a wide range of applications as sign solutions for nameplates on doors/rooms and walls, on workstation cubicles, as directories on lobby buildings, directional signs mounted on walls or ceiling hung etc.
Our sign systems come in variety of sizes as well, offering great elegance and attractive design yet simple enough for sign makers to create outstanding signs.
We take pride in ourselves when it comes to providing aluminum sign system materials of high quality standards.